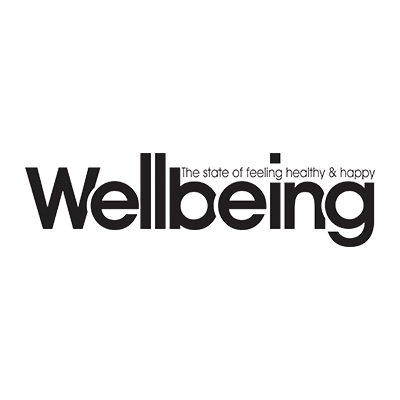 By Ken Kladouris
The world as we know it is experiencing an array of blurred lines. One area with various shades of grey is the relationship between work and home life. With the working from home conditions looking more like a new way of life, it's become hard to separate the two. It's become far too easy for work stressors and situations to bleed into aspects of your personal life and vice versa. While working from home in theory sounded great many months ago, today, many of us are in situations where we can't tell where work ends and our personal lives begin. It's become the new norm to pop into the "office" ( which is down the hall) to answers a few emails while prepping dinner or to work at extreme time frames ( this is a nod to those of you emailing at 2am) in order to have time during the day to help your children with their government imposed remote learning.
The time you used to have in the car as you drove to work to help organize your in-office plan for the day is gone. The precious decompressing moments you used to have while driving home from work to transition into your home life at the end of the day are things of the past. The lunch dates with friends and co-workers are no longer happening and most everything about our connection seems… disconnected. Now more than ever we need boundaries. In order to live, love and thrive in our disrupted environments, we need structure to help us get the most out of our moments and stay in our respective home or work life lanes. The key is to understand how to set healthy boundaries, how to flex them when needed, and how to implement them.
HERE ARE 3 ESSENTIAL STEPS TO HELPING YOU ESTABLISH BOUNDARIES:
Define Optimal Work Times. For most people, trying to work during the standard 9-5 isn't "working." With things like having children involved in remote learning, often times a parents' work time during the day gets disrupted. Or, some professionals may be in situations where it is acceptable to complete work at various times of the day as long as it is complete by its deadline. The key for remaining productive is to identify what optimal work times are for you and your specific situation and stick to those specific work hours. Do not allow personal to bleed into your established work hours and don't try to multi-task by working during the time you have set aside for friends and family. As the saying goes, "we cannot serve two masters." Be fully present for those you are with by clearly establishing where your energy is going and why it is going there. If you are working but thinking about your personal life or with family and thinking about work, no one is winning.
Make Time For Yourself. It is very easy to become so busy serving others that you forget to take care of you. It's important to remember that if you're not at your best, you aren't setting everything else up for success. So set aside time each day for you. This can be meditation, time to read or a workout for example. The goal is to spend time investing in yourself, which in turn benefits others.
Learn to Say No. With so much going on from lockdown restrictions to new work/life balance, it is easy to become a "yes person." Often times this happens when people are just too overwhelmed to deal with potential conflict so they find it easier to say yes to something that they should really say no to. However, this ends up either leaving individual's feeling utterly depleted or creating additional problems. Instead, become confident in saying no to extraneous work tasks or activities that simply don't serve you or that you don't have enough time to attend to. No is not a four letter word but it is a complete sentence. Your no doesn't always need to have an explanation – and that is ok.
As we begin to fully settle into a new normal, we have to re-establish our boundaries. Boundaries are a tool that when implemented help you live your life by design. As we chart our course forward into 2021 and beyond, it's paramount that we establish boundaries and flex them as needed. Life will consistently challenge your boundaries but knowing why you have them will help you remain loyal to your commitment in upholding them.
Source: Wellbeing Magazine