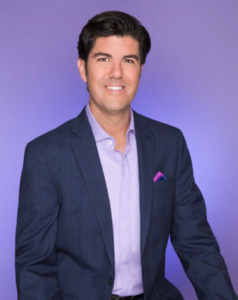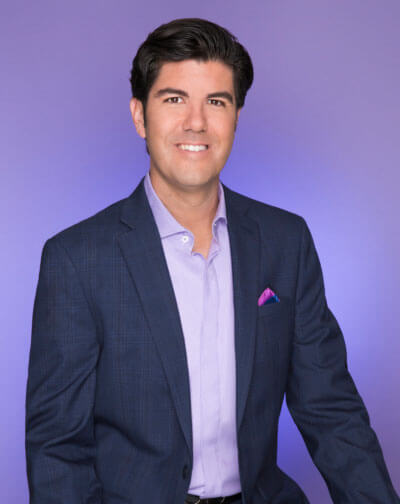 Meet Ken
Ken Kladouris is an acclaimed wealth advisor, entrepreneur, business and success coach, author and motivational speaker who believes you should be living your life by design.
With a roller coaster story of personal growth, Ken's unique journey provides him with a profound understanding of the challenges that people face when striving for success.
After growing up in an incredibly uncertain and unstable environment, Ken knows first-hand the difficulties of trying to change circumstances and break free after years of incorrect ideologies around life and money.
Ken persevered through challenges with incredible resilience and hard work to eventually create success for himself within the wealth management industry. By his early 30's, Ken had an MBA in Finance, was managing principal of five successful offices of financial advisors and was helping thousands of people with their retirement goals.
However, even with this societal success, Ken felt unfulfilled and stuck in a life he created, feeling like there had to be more to life. Then he had an "aha" moment and changed his life forever.
That moment sent Ken on a multiyear, transformational journey of self-discovery to find meaning for himself. He let go of imprisoning beliefs, learned to go within and uncovered his authentic self, and in the end, found new levels of success, fulfillment, and passion.
During this period, while still working with successful individuals within his wealth management practice, Ken discovered the majority of his clients still felt unfulfilled and did not know what they truly wanted either. He wanted to help those clients and others, gain clarity and find ways to create more meaningful success in their lives.
This led Ken down the path to becoming a success coach, meditation instructor and speaker. Armed with immense first-hand experience of striving for meaningful success despite difficult circumstances, combined with his financial background and mindfulness training, Ken has a laser focused unique perspective to share.
With understanding, wit and down-to-earth personality, Ken stands out as a relatable guide with real practical insights into what it takes to achieve genuine fulfillment alongside wealth creation.
Ken founded Stillness to Success, with the mission of providing world-class transformational, consciousness-based programs and retreats that help people uncover more meaningful success and fulfillment that empowers them to transform their lives, their families and their communities.
Today, with a dedicated team of proven transformational coaches and training's ready to serve, individuals can uncover their authentic selves, break free from their limitations, gain more clarity and momentum than they ever could imagine and achieve their dreams.
Professional Credentials + Accolades
Partner and President, Platinum Wealth Group
Creator, Stillness To Success
Bachelor's degree, Business Administration, California State University at Long Beach
MBA, Concentration in Finance, Pepperdine University
Chopra Certified Meditation Instructor
Author, Get There! Chart Your Course to Financial Abundance and Live the Life You Desire
Member, Forbes Business Council
Member, ProVisors
Lifestyle + Community Affiliations
WSET Level 2 Certification (Wine and Spirit Education Trust)
Member, Balboa Yacht Club
Board of Directors – CREW Orange County (Past)
Committee Member, CREW Orange County (Commercial Real Estate Women of Orange County) (Past)
Sponsor, CCIM (Certified Commercial Investment Member) (Past)